Catalogue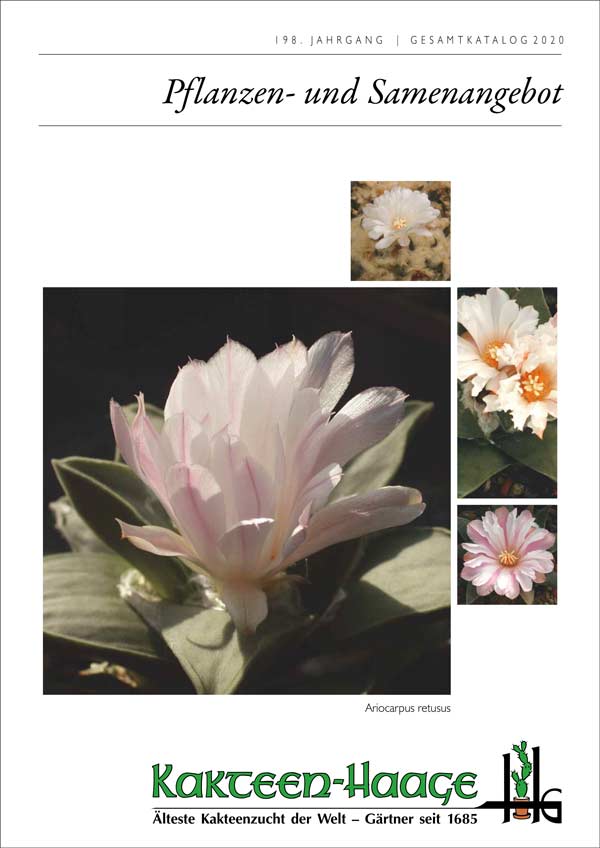 The new 2021 catalogue will be available for download here from Monday, November 29th, 2021.
Catalogue 2020
The latest catalogue is available to download as a PDF document here.
Ordering is very easy through our online shop.
You can scroll through the catalogue directly online here.

Special emphasis in the catalogue is given to:

comprehensive range of seeds, cacti and many other succulents
among them rare and exotic specimen from around the world
new items in the books, substrate and accessory sections
and of course as usual: our vast assortment of cacti and other succulent plants
Our latest catalogue is valid until fall 2021 when the next Kakteen-Haage catalogue will be published.