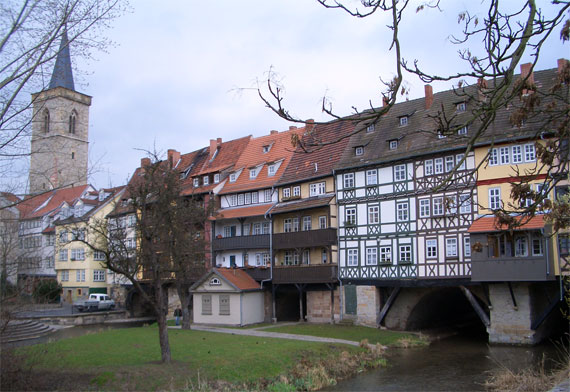 Of course they should come to Erfurt because of the cacti. But there are numerous other reasons to discover the 1250-year-old capital of Thuringia.
The extensive old town, hardly damaged by the war, is unique. The alleys, rivers and half-timbered houses are crowned by the unique Gothic church ensemble of cathedral and Severi church. The famous Erfurt Christmas market takes place on Domplatz every year during Advent.
Unique are the Krämer Bridge, the only built bridge north of the Alps and the Petersberg Citadel.
The tourist information office of the city of Erfurt has further tips for your stay.
cactus food
Eating cacti in one of our greenhouses is another reason to visit Erfurt. Where else do they get such special treats served?
? Ensalada de Nopales (fine cactus leaf salad, prepared with tomatoes, onions and ricotta cheese and served in a corn flour tortilla)
? ein Filete de cerdo con cactus empanadas (fine pork medallions served on breaded cactus leaves and covered with mole, a Mexican spicy chocolate sauce, with potato biscuits)

One chance a year - two nice summer weekends - and a limited number of places - is therefore very important: register in time, the places at the events are sought after.
And if you don't get any more cards, just cook at home.
Simply order cactus for cooking here, the cactus cookbook by Ulrich Manck and Ulrich Haage will help you!
Overnight accommodation in Erfurt
For your stay in Erfurt we recommend two small, family-run hotels near our nursery.
The Airport Hotel is particularly conveniently located, only a few minutes by car from Kakteen-Haage.

** Hotel Gartenstadt
Binderslebener Landstraße 212
99092 Erfurt
phone 0361 2104512
info@hotel-gartenstadt.de
www.hotel-gartenstadt.de


★★★★ Airport Hotel Erfurt
Binderslebener Landstr. 100
99092 Erfurt
phone: 0361 / 65 888 0
info@airport-hotel-erfurt.de
www.airport-hotel-erfurt.de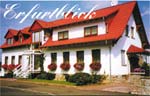 *** Hotel Garni Erfurtblick
Nibelungenweg 20
99092 Erfurt
phone: 0361 220660
info@hotel-erfurtblick.de
www.hotel-erfurtblick.de

Alternatively, numerous other hotels in all classes are waiting for you in Erfurt. The 5* Grand Hotel Erfurt am Dom offers a lot of comfort in a central location, the Hotel am Kaisersaal is located in the middle of the old town, directly at the Krämerbrücke. For a good view we recommend the 4* RadissonBlu. Here you can enjoy a wide view over the city from the upper floors.
With the HRS booking system you will quickly find the optimal hotel at reasonable prices.